What Is Sciatica?
Lumbar radiculopathy (or better known as "Sciatica") refers to the pain felt along the sciatic nerve. This nerve is the largest one in the body and it's composed of five nerve roots that pass down to the buttocks, thighs, heels, and sole of the feet.
Patients feel sciatica pain in one side of their lower back down to their feet when the sciatic nerve is pinched. Some patients might also feel a numb or tingling sensation because of sciatica. But unlike what most people suspect, sciatica isn't an actual condition. It's only a symptom of a more serious condition, such as herniated disk, spinal stenosis, and others.
Most cases of sciatica are treated with non-surgical options. The symptom is usually gone as long as the underlying cause has been treated. For severe cases, the sciatica specialist might recommend going through spinal decompression or other surgery for permanent pain relief.
New York Pain Care: The Best Center for Sciatica Treatments
Here at New York Pain Care, we understand that our patients want to feel better and return to their active and healthy lifestyles as soon as possible. Our team of specialists and multidisciplinary professionals specializes in sports medicine, physical therapy, orthopedia, and more. They're dedicated to providing safe and effective non-surgical treatments for different conditions and symptoms.
Find the best procedures to relieve sciatica at our NYC-based pain management clinic today. Our highly trained staff are always ready to help patients with custom-tailored treatment plans and the best care possible. Contact us at (212) 604-1300 for more information about our sciatica treatment.
Our Board certified

doctors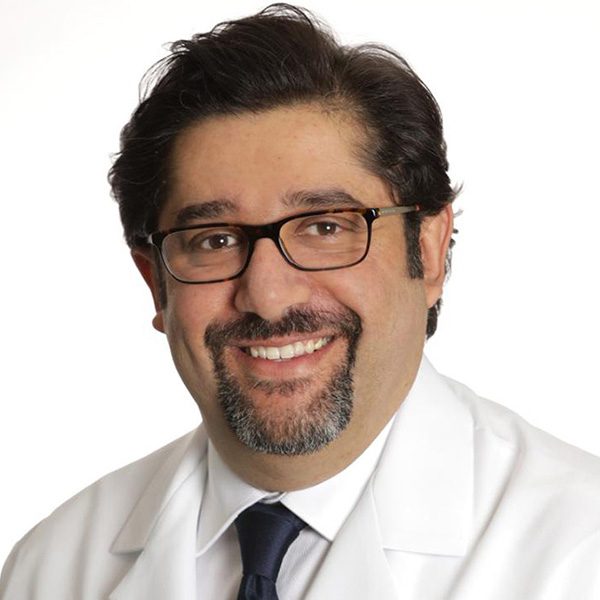 Amr Hosny, MD, MBA, FASA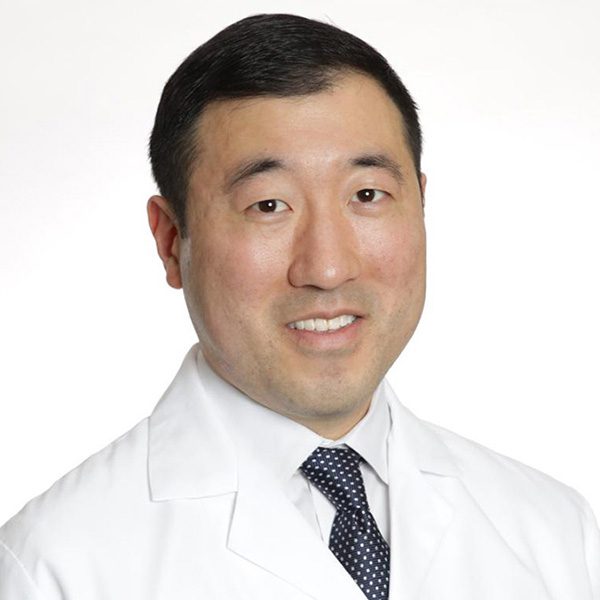 David Chu, MD, FAAPMR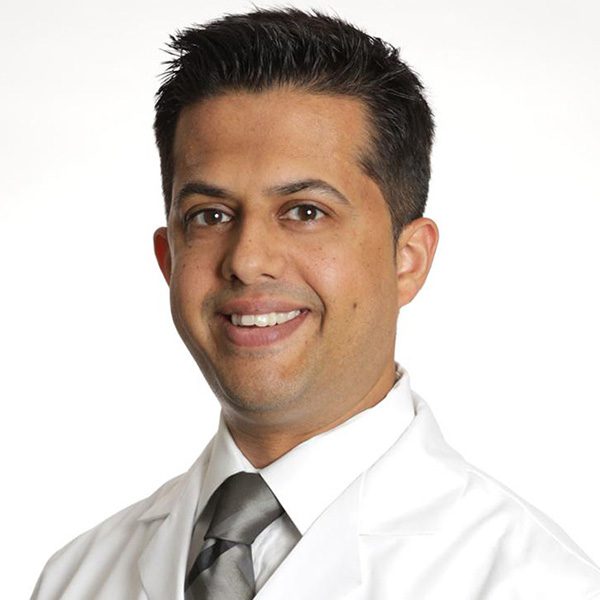 Vivek Mehta, MD, FAAPMR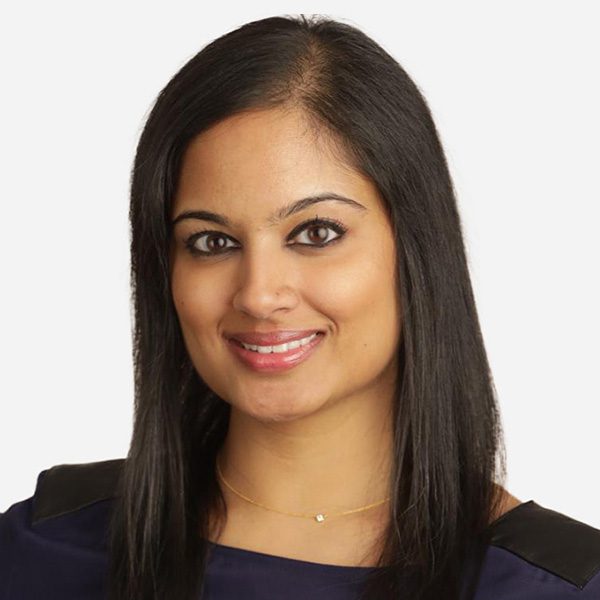 Deepali Gupta, MD, DABA, DABPM
★★★★★
Latest treatments
★★★★★
Non-Invasive approach
★★★★★
Same-day appointments
★★★★★
Convenient Locations
★★★★★
State-of-the-art facility
Possible Causes and Risk Factors of Sciatica
Patients are diagnosed with sciatica when their sciatic nerve is pinched. Fractures caused by a sports injury or car accident cause sciatica, but this type of pain is also a symptom of a more serious condition, such as:
Herniated Disc – This happens when the hard, outer layer of the vertebral disc is damaged, causing the soft inner portion to slip out. This causes irritation or inflammation of the nearby nerve, which results in headache, pain, weakness, or numbness.
Spinal Bone Spurs – These are the bony projections that form on the bones of the spine. It's a type of joint damage that's usually associated with osteoarthritis. Bone spurs pinch the nerve roots, causing knee, arm, or leg pain and numbness.
Spinal Stenosis – This condition refers to the continuous narrowing of spaces within the spinal cord and canal. It applies pressure on the nerves along the spine, causing leg or neck pain, numbness, tingling, and muscle weakness.
Degenerative Disc Disease – This age-related condition refers to the deterioration of one or more of the discs in the spinal column. It typically leads to pain, numbness, and weakness that radiates down to the buttocks and legs.
Aside from these conditions, the risk of developing sciatica is also greater in some people more than in others. Here are some of the risk factors for sciatica:
Age
Obesity
Occupation
Prolonged Sitting
History of Diabetes
Is Sciatica Preventable?
Some cases of sciatica can be prevented as long as an individual keeps an active lifestyle. Keeping the right posture when lifting, walking, and sitting effectively reduces the risk of hurting the back and developing spine conditions that cause sciatica.
Performing exercises and stretches that strengthen the back and abdominal muscles also help prevent muscle and nerve deterioration. Managing the weight and maintaining good posture also helps with pain management for people with mild sciatica.
Non-Surgical Treatments for Sciatica by New York Pain Care
At New York Pain Care, we have resident sciatica experts that utilize non-surgical approaches to relieve pain. We treat sciatica using one or a combination of the following treatments:
Acupuncture – This form of Chinese medicine involves the stimulation of the pinched nerves using hair-thin needles. Our team of certified acupuncturists is trained to help patients relieve back pain and sciatica.
Medications – Our pain doctor at New York Pain Care recommends NSAIDs and over-the-counter medications to help patients alleviate discomfort in their lower back. We also provide prescriptions for stronger anti-inflammatory drugs or muscle relaxants.
Injections – Epidural Steroid Injections allow the medical doctor to deliver the medication directly into the area around the pinched nerve root. This injection reduces pain and discomfort by suppressing inflammation. Patients experience pain relief in the treated areas for a few months.
Physical Therapy – Our team of physical therapists, interventional specialists, and back pain specialists creates a unique treatment plan for you after the scheduled consultation. The treatments are meant to help the body recover from sciatic pain and prevent it from worsening. The recommended treatment plan by the physical therapist might include procedures, such as electrical stimulation, manual massage therapy, and heat therapy.
Chiropractic Care – Spinal manipulation through chiropractic adjustment should be performed by a licensed chiropractor to prevent accidents or injuries. This treatment strengthens the muscles and relieves tension in the affected area.
Are You a Candidate for Sciatica Surgery?
Sciatica is typically treated with non-surgical methods. But for some patients who are still suffering from sciatic pain despite numerous treatments, sciatica surgery might be their best bet for long-lasting pain relief. Here are some signs that a patient might need sciatica surgery:
The pain is still persistent even after conservative therapies.
The level of mobility is severely affected.
They experience loss of bowel or bladder function.
Going through sciatica surgery isn't an easy decision, but it might be the best one for some cases. Always make sure to talk to the specialists at New York Pain Care about symptoms you're feeling.
Our expert staff is ready to answer any questions you might have about the treatments. We're also here to provide accurate and detailed diagnoses to help you come up with the best decision for your health.
Where To Find A Sciatica Doctor in Times Square: New York Pain Care
New York Pain Care operates in several clinics around New York; we have branches in Midtown, East Brunswick, Greenwich Village, and the Financial District. If you're looking for experts on pain management, diagnostics, and rehabilitation for untreated musculoskeletal conditions near Times Square, NY, our offices are just a short distance away.
We have a team of highly-trained, board-certified physicians and medical staff ready to provide you immediate care and pain relief so you can enjoy the various activities around Times Square. After our treatments, you can comfortably explore the Museum of Modern Art, visit the observatory at the Empire State Building, or catch a show on Broadway — zero pain, guaranteed.
Regain your physical independence and improve your quality of life under the care of our specialists; we can treat any chronic, acute, or sports-related aches, pains, injuries, and other spinal issues. Contact us today to experience the best service in pain treatment and rehabilitation.