What Is a Herniated Disc?
Soft discs are found between two vertebrae in the spinal column. These discs absorb shock and provide flexibility to the body. Each disc is composed of an outer hard layer and a soft inner nucleus. When one of these discs ruptures, the soft inner layer pops out and puts pressure on the nearest nerves on the spinal cord. This condition is referred to as "herniated disc."
Herniated discs cause spinal nerve inflammation on the nearest one it presses onto. Most patients with herniated discs feel pain, weakness, or tingling that extends to their arm, hip, or leg. This condition is also one of the most common underlying causes of sciatica in most patients when the disc presses against the sciatic nerve.
Herniated discs become more common as people age. They're also prevalent for people who got into a sports injury or car accident. While most cases of herniated discs are not life-threatening, they might lead to permanent nerve damage if left untreated. It's better to seek medical attention if the patient feels abnormal sensations on the shoulders or extremities.
New York Pain Care: The Best Center for Herniated Disc Treatment
At our pain medicine center, we want to help our patients reach recovery quickly so they may return to their active lifestyle. We have a team of spine specialists and experts from different fields of study like sports medicine, physical therapy, orthopedic medicine, and more who work together to develop non-surgical solutions for different spine conditions.
Experience pain relief from herniated discs here at New York Pain Care now. Our friendly staff is ready to answer any patient inquiries about different treatments. Our experts create customized treatment plans after each patient's physical exam to ensure that they receive the best care and solution. Call us at (212) 604-1300 to learn more about our herniated disc treatments.
Our Board certified

doctors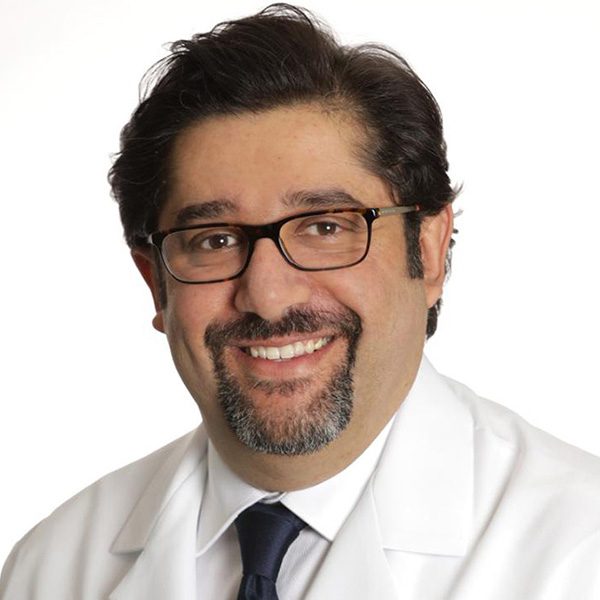 Amr Hosny, MD, MBA, FASA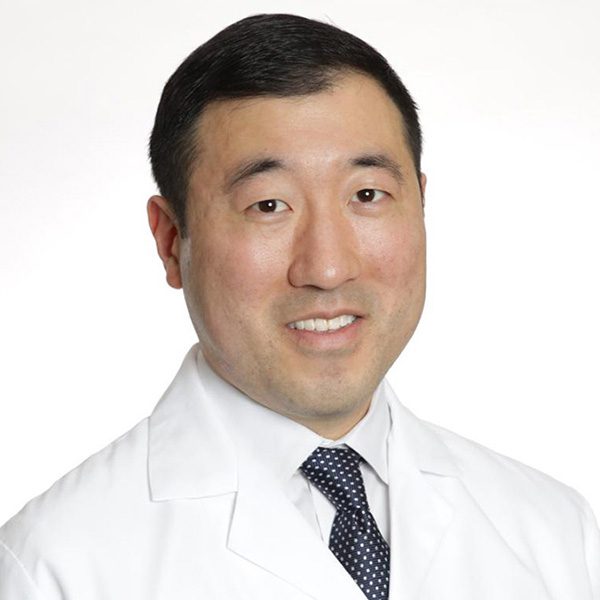 David Chu, MD, FAAPMR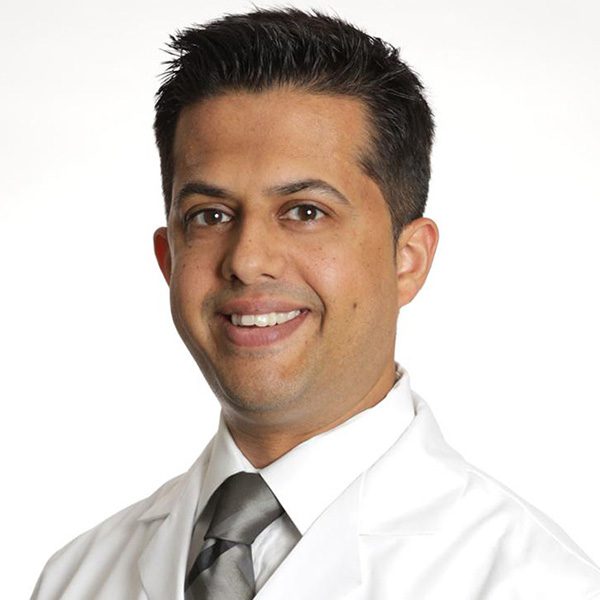 Vivek Mehta, MD, FAAPMR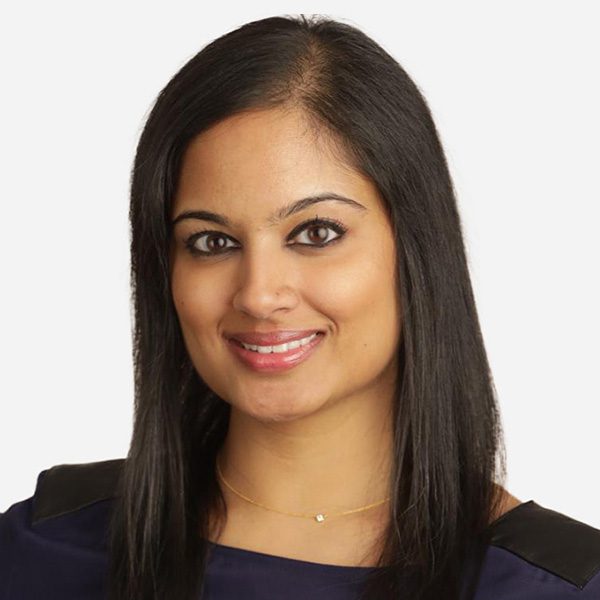 Deepali Gupta, MD, DABA, DABPM
★★★★★
Latest treatments
★★★★★
Non-Invasive approach
★★★★★
Same-day appointments
★★★★★
Convenient Locations
★★★★★
State-of-the-art facility
Possible Cause and Risk Factors of Herniated Disc
Herniated discs occur when the outer layer of the spinal discs becomes damaged. This causes the inner nucleus to spill out, press against the spinal canal, and put pressure on the spinal nerves.
One of the most common causes for damaged discs is gradual dry out or degeneration over time. Improper physical movements and bad posture also contribute to the degradation of the discs. In rare cases, bad falls or other traumatic events also cause the spinal discs to become damaged.
While it's a common condition, not everyone develops a ruptured disc when they age. Some people are more vulnerable to a herniated disc than others. Here are some of the risk factors for herniated disc:
Age
Obesity
Improper lifting technique
Repetitive and strenuous activities
Smoking
Is a Herniated Disc Preventable?
Thanks to recent advancements in the field of medicine, patients have more options when it comes to treating herniated discs. However, preventing the disorder from developing is always better than curing it. This is also true for a herniated or bulging disc. Here are some ways to avoid the development of herniated discs:
Exercise regularly – Gentle exercises help strengthen the muscles supporting the spine. It also reduces the pressure on the spinal column and promotes flexibility. All these things reduce an individual's risk of developing herniated discs.
Maintain a good posture – Keeping a good posture also helps reduce the pressure on the discs and individual vertebra. Make sure to keep the back straight and aligned when sitting for extended periods. When lifting heavy objects, ensure that the legs are doing all the work instead of the back.
Keep a healthy weight – Excessive weight puts more pressure on the spine. This makes them more vulnerable to herniation. Maintaining a healthy weight is one of the best solutions to relieve back pain caused by herniated discs and other conditions.
Avoid smoking – Nicotine causes the intervertebral discs to degenerate quickly. This substance has toxic effects that kill the cells of the nucleus and annulus. It's best to avoid smoking any tobacco product to prevent herniated discs from developing.
Non-Surgical Treatments for Herniated Discs by New York Pain Care
New York Pain Care specializes in providing pain management solutions and non-surgical procedures to treat conditions like herniated discs. Our spine experts might recommend any of the following conservative treatments:
Pain Medications – Over-the-counter pain medications are typically prescribed for patients with herniated discs to help relieve mild to moderate symptoms. These include acetaminophen, naproxen sodium, or ibuprofen. Muscle relaxers might also be recommended if the patient experiences muscle spasm.
Cortisone Injections – For patients who don't experience relief with oral medication, epidural steroid injections might be the better treatment. During the procedure, the doctor injects cortisone into the epidural space of the spine. This allows the medication to work on the spinal nerves better.
Physical Therapy – This treatment is effective in treating herniated discs and alleviating some of their symptoms. Our physical therapists at New York Pain Care might include tissue massage therapy, heat therapy, and electrical stimulation in the treatment plan.
Acupuncture and Chiropractic Care – Acupuncture involves nerve stimulation using thin needles. It helps patients with mild symptoms experience immediate relief. On the other hand, spinal manipulation through chiropractic care has also been found to be effective for relieving lower back pain. It also strengthens the muscles in the area to support the spine better. Our trained chiropractor and acupuncturist are here to help patients relieve acute or chronic pain caused by a pinched nerve in the back.
Are You a Candidate for Herniated Disc Spine Surgery?
Only a few cases of disc herniation become severe enough to require spinal decompression surgery. Surgical procedures are only recommended by the specialist if the conservative treatments weren't enough to alleviate the herniated disc symptoms after a few weeks. You might be a candidate for spinal surgery if:
The back or neck pain is still intense and persistent.
In addition to leg pain, there's also a leg or shoulder weakness or numbness in one side of the body.
The patient finds it difficult to stand or walk.
The patient has lost control of bowel or bladder functions.
In most cases, the orthopedic surgeon only needs to remove the protruding part of the herniated disc. If the entire disc has to be removed, then the vertebrae must be fused using a bone graft. Bone fusion takes months to heal. On rare occasions, the spine specialist might also suggest implanting an artificial disc along the spine.
Where To Find A Herniated Disc Doctor in East Village: New York Pain Care
New York Pain Care operates in several locations around New York and New Jersey.
If you're looking for experts on pain management, diagnostics, and rehabilitation for untreated musculoskeletal conditions near East Village, NY, our offices in Greenwich Village, Midtown, East Brunswick, and the Financial District are a short distance away.
Our team of highly-trained, board-certified physicians and medical staff will focus on providing you care and pain relief so you can enjoy the various activities around East Village. Through our treatments, you can visit Astor Place, Tompkins Square Park, and The Public Theater without any physical discomfort holding you back.
Let our specialists treat your chronic, acute, or sports-related aches, pains, and injuries. With quality care, you can improve your quality of life in no time. Contact us today to experience the best in pain treatment and rehabilitation.