What Is a Bulging Disc?
The spinal discs are responsible for absorbing shock and preventing two interlocking bones from rubbing against each other. But as a person ages, the discs gradually dehydrate and stiffen. This causes some of them to bulge out of their usual space in the spinal column, resulting in a condition known as "bulging discs."
A bulging disc is a type of soft tissue injury that has almost the same symptoms as a herniated disc. However, disc herniation occurs when the inner layer of the disc ("nucleus") pushes out of the torn or damaged part of the tough outer layer ("annulus"). With bulging discs, the annulus isn't torn; the entire disc is simply deflated enough that it occupies more than its normal space in the spinal vertebra.
Most patients with bulging discs don't experience symptoms immediately. But when the disc bulges enough and presses against spinal nerves, the patient might feel back or neck pain, weakness, or numbness. If left untreated, bulging discs may lead to sciatica and herniated discs.
New York Pain Care: The Best Center for Bulging Disc Treatments
At New York Pain Care, our team of highly skilled multidisciplinary specialists understands each patient's injury and pain better than most pain management centers. We're continuously working to develop safe and effective non-surgical treatments for spine conditions like scoliosis, bulging discs, and more.
Our dedicated staff at New York Pain Care Group offers comprehensive, interventional procedures for alleviating the bulging or herniated disc symptoms. We develop customized treatment plans for each patient so that they may recover quickly. Contact us at (212) 604-1300 to learn more about the best bulging or herniated disc treatment for you.
Our Board certified

doctors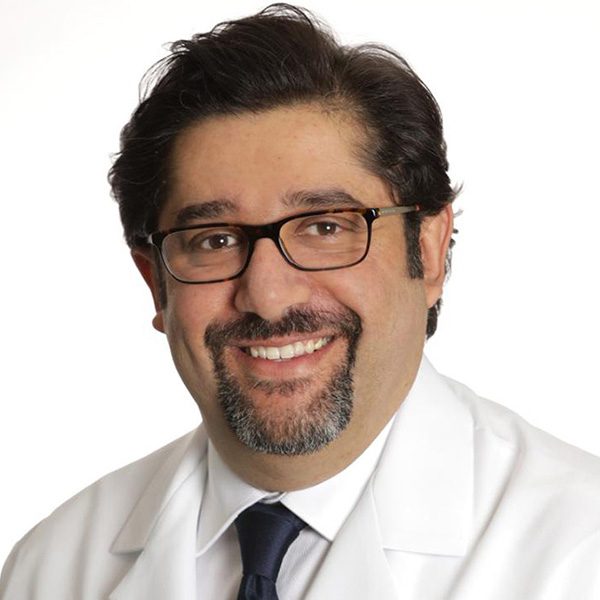 Amr Hosny, MD, MBA, FASA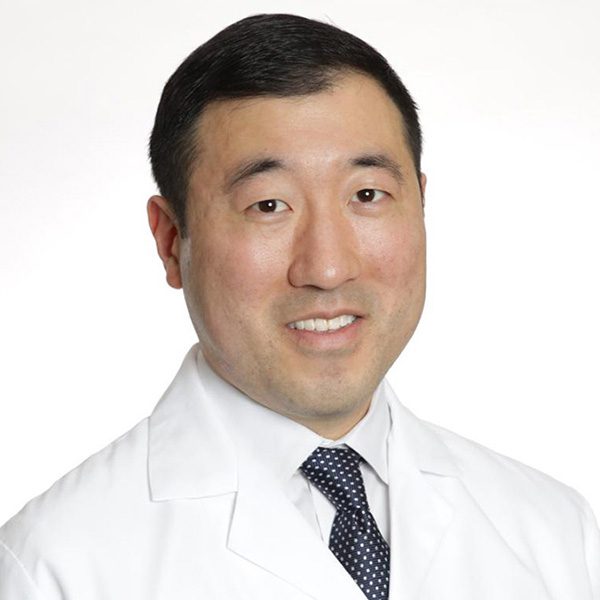 David Chu, MD, FAAPMR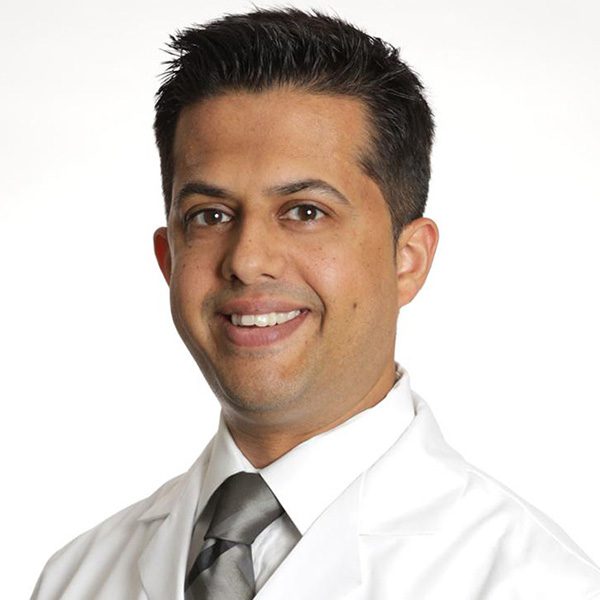 Vivek Mehta, MD, FAAPMR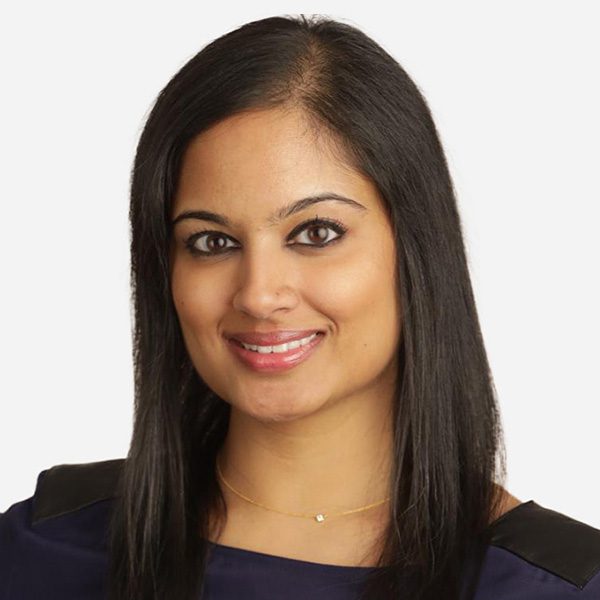 Deepali Gupta, MD, DABA, DABPM
★★★★★
Latest treatments
★★★★★
Non-Invasive approach
★★★★★
Same-day appointments
★★★★★
Convenient Locations
★★★★★
State-of-the-art facility
Possible Cause and Risk Factors of a Bulging Disc
Bulging discs are the result of the deterioration of the gel in the disc's center. With less gel in the center, the disc becomes more compressed and bulged. One of the most common causes of bulging discs is degenerative disc disease and other age-related disorders.
Some people are also more susceptible to developing bulging discs more than others. Here are some of the risk factors for bulging discs:
Age – The wear and tear over the years cause some of the spinal discs to bulge. This condition is also more prevalent in people over 50 years old.
Occupation – People with physically demanding jobs are more likely to develop bulging discs than others. Repetitive motions and heavy lifting contribute to the gradual deterioration of the spinal discs. Athletes are also likely to develop bulging discs because they're prone to experiencing some type of sports injury.
Weight – Individuals who have excessive weight might develop bulging discs because their spine experiences more pressure when carrying their weight. Overweight and obese people are also likely to develop other spine conditions.
Smoking – Nicotine affects the blood flow to the vertebral discs. This substance worsens disc degeneration and slows down the body's healing process.
Family History – People who had one or two parents who suffered from herniated or bulging discs are also likely to develop the same condition.
Is a Bulging Disc Preventable?
Complete prevention of bulging discs is difficult because gradual degradation of the discs is only natural. However, a few good habits may slow down its deterioration or prevent its progression into a more severe condition. Here are some of the best practices to take care of the spine and its discs:
Maintain a healthy weight to reduce the pressure on the spine.
Be physically active to strengthen the muscles around the vertebrae.
Keep a good habit of stretching after staying seated for long periods.
Maintain a good posture to avoid putting more stress on the spine.
Non-Surgical Treatments for Bulging Discs by New York Pain Care
Here at New York Pain Care, patients may find a wide range of treatments for bulging discs. After the patient's physical exam and other tests, our spine specialist creates nonsurgical treatment plans depending on the severity and location of the affected discs. Here are some of the treatment options we offer:
Medication – Over-the-counter medicine and NSAIDs are the most common solution for alleviating back and leg pain and reducing other symptoms of bulging discs. At New York Pain Care, we also provide a prescription for stronger medications if they're needed. In addition to pain relief medicines, muscle relaxers are also prescribed for patients who experience a muscle spasm.
Steroid Injections – Epidural steroid injections are delivered directly into the epidural space and near the nerves of the spinal cord for pain relief that lasts for a few months. The cortisone in the injection suppresses the inflammation of the affected spinal nerves and speeds up the healing process.
Physical Therapy – This kind of treatment is often recommended for patients to alleviate severe pain and strengthen the surrounding muscles. Our physical therapist might ask patients to follow specific stretching exercises to relieve pressure on the nerve. Other forms of physical therapy also include heat therapy and electrical stimulation.
Chiropractic Care – Spinal stimulation through chiropractic care is proven to be effective when it comes to relieving acute or chronic pain and strengthening muscles. This treatment is especially effective for a patient experiencing pain around their lumbar spine.
Are You a Candidate for a Bulging Disc Surgery?
Most patients experience pain relief with just a few weeks of conservative treatment. However, if the severe pain is affecting the patient's quality of life, the herniated disc doctor might suggest going through a surgical procedure to improve mobility and alleviate the symptoms. You might need a bulging disc surgery if:
The pain becomes worse and persistent even after taking medications and trying different treatments.
The patient has a hard time walking, standing, or sitting for extended periods.
The patient experiences loss of bowel or bladder control.
There are additional neurological symptoms, such as hip or leg weakness or numbness.
During the surgical procedure, the portion of the bulging disc is removed. In severe cases, the entire affected disc might be extracted. Bone grafts are installed to fuse the two vertebrae together.
Where To Find A Bulging Disc Doctor in Midtown West: New York Pain Care
New York Pain Care has a number of clinics around New York, including Midtown, East Brunswick, Greenwich Village, and the Financial District. If you're looking for experts on pain management, diagnostics, and rehabilitation of untreated musculoskeletal conditions near Midtown West, NY, we can easily accommodate you.
Our team of highly-trained, board-certified physicians and medical staff will focus on providing you instant pain relief and care so you can enjoy the vibrant neighborhoods in Midtown West, such as the Diamond District and Hell's Kitchen. Through our treatments, you can have fun at Bryant Park, Madison Square Garden, and the Top of the Rock at Rockefeller Center — zero pain or discomfort, guaranteed.
Let our specialists do their best for pain treatment and rehabilitation of your chronic, acute, or sports-related aches, pains, and injuries. Under the quality care of our board-certified physicians, you're sure to recover in no time. Contact us today to set an appointment.