NYC's Top Pinched Nerve Physicians
Receive expert pinched nerve treatment at , an advanced pain management practice with eight convenient offices in New York City and New Jersey. The highly-acclaimed pain specialists are award-winning physicians who've been top-rated for pinched nerve treatment for 10 years in a row by Castle Connolly. They're highly experienced pinched nerve doctors who offer world-class leadership in the treatment of pinched nerves, neck pain and back ailments. They specialize in a holistic approach to treatment, meaning surgery is rarely the first option.
What Are the Symptoms of a Pinched Nerve?
Pressure against a nerve from surrounding tissues — such as tendons, ligaments or bones — can lead to pinched nerve symptoms. Whether you have pain in your lower back or radiating pain down your legs or arms, a top-rated sciatica doctor is the best choice for an accurate diagnosis and exceptional pain relief treatment for symptoms such as:
Pain that's burning, sharp or aching
A pins-and-needles feeling in your extremities
Loss of strength in these areas
Nerve impingement can trigger pain in multiple places on your body. If the pinched nerve is located in your back, you may have pain that travels all the way to your foot. Simply sitting or coughing may make the pain worse. A pinched nerve in your neck can cause symptoms in your hands or arms. This pain may intensify whenever you turn your head.
Our Board certified

doctors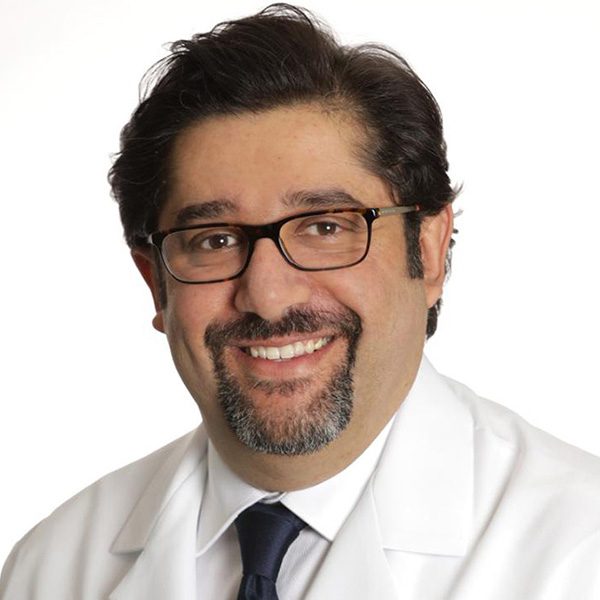 Amr Hosny, MD, MBA, FASA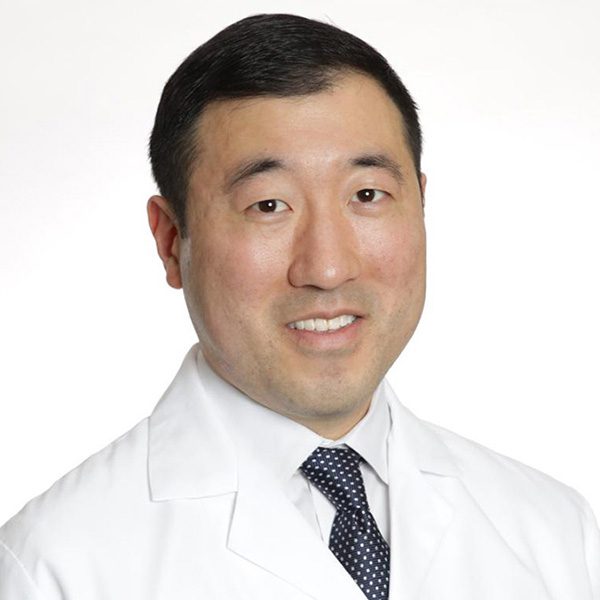 David Chu, MD, FAAPMR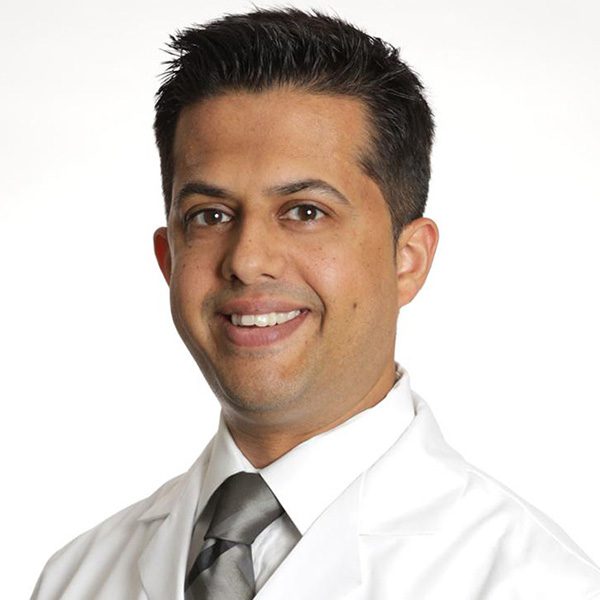 Vivek Mehta, MD, FAAPMR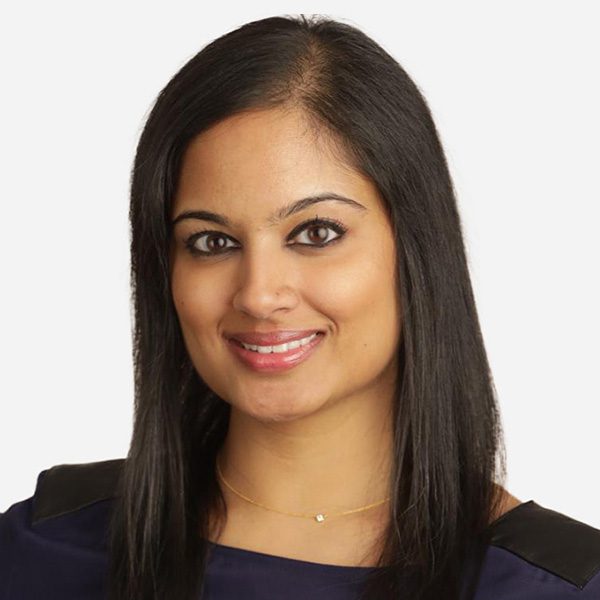 Deepali Gupta, MD, DABA, DABPM
★★★★★
Latest treatments
★★★★★
Non-Invasive approach
★★★★★
Same-day appointments
★★★★★
Convenient Locations
★★★★★
State-of-the-art facility
What Causes a Pinched Nerve?
Several factors can lead to a pinched nerve or increase your risk of nerve impingement. Some possible causes include:
Aging. Spinal discs lose water content over time, causing your vertebrae to move closer together, which potentially impinges the nearby nerves.
Bone spurs. When bone spurs develop at the edges of the bones in your spine, they compress the nerves exiting your spinal canal.
Repetitive motions. Typing on the computer, certain factory work and other types of repetitive motions are common causes of shoulder pain, hand pain and wrist pain. They can also compress a nerve.
Pregnancy. Weight gained during pregnancy can lead to compressed nerves.
Obesity. Carrying excess weight can increase pressure on your spinal nerves.
Medical conditions. Certain conditions — such as diabetes, thyroid disease and rheumatoid arthritis — increase the risk of developing a pinched nerve.
Sports injuries. Physical injuries can happen at any time, whether you're actively playing a sport or just being physically active walking or doing yardwork.
Lifting or twisting motions during sports or during an accident may cause a slipped disc, which can press on a nerve. Trust the best pinched nerve doctors at New York Pain Care to explain your risk factors and help you overcome the pain from a pinched nerve.
How Is a Pinched Nerve Treated?
The treatment of your pinched nerve depends on where the nerve impingement is located and the severity of your symptoms. Rest, ice and heat may provide temporary relief. Other treatment options include:
Over-the-counter pain relievers
Prescription-strength muscle relaxers
Oral corticosteroids
For a pinched nerve in the neck, you may need to wear a soft surgical collar. Non-surgical methods often treat pinched nerves, and your neck and back pain specialist offers the least invasive options first. Surgery is only recommended if other treatments haven't relieved your pain. Minimally invasive surgical interventions for a pinched nerve may involve removing bone spurs or part of a herniated disc.
Can I Prevent a Pinched Nerve?
You can't always prevent a pinched nerve, but some tips to lower your risk of suffering from a nerve compression include:
Don't stay in one position for too long
Avoid crossing your legs when sitting
Take regular breaks from repetitive motions
Get up and walk around regularly if your job involves sitting for long periods of time
Maintain a healthy weight or lose weight if you need to
Do exercises to strengthen and stretch your muscles
When you have a pinched nerve, it can send pain signals all over your body. Get relief as soon as possible. At New York Pain Care, you'll find a team that provides comprehensive pain care services that include high-tech diagnostic imaging and a multitude of pain treatment options, such as:
Massage
Chiropractic care
When Should I Seek Professional Treatment?
Don't suffer needlessly. Get medical attention when your pain interferes with your daily activities. New York Pain Care is the top choice for pain relief in NYC and NJ. They consistently earn top reviews and win multiple awards such as the U.S. Top Doctor Award.
For the best care of back pain or neck pain in New York City and New Jersey, visit your New York Pain Care physician. If you think you have a pinched nerve and self-care measures like over-the-counter pain medications aren't helping, schedule an appointment today. Get the expert care you need so you can return to an active and pain-free life.